POSTI DI VISTA 2009
Posti di Vista 2009
22-27 April 2009 Fabbrica del Vapore – Milan
Beside exploring single-channel production INVIDEO offers the audience the chance to have a look at  (video) interactive works which go beyond the screen limits and physically involve the viewer
On the occasion of Posti di Vista 2009 INVIDEO proposes four video-installations:

TERRY FLAXTON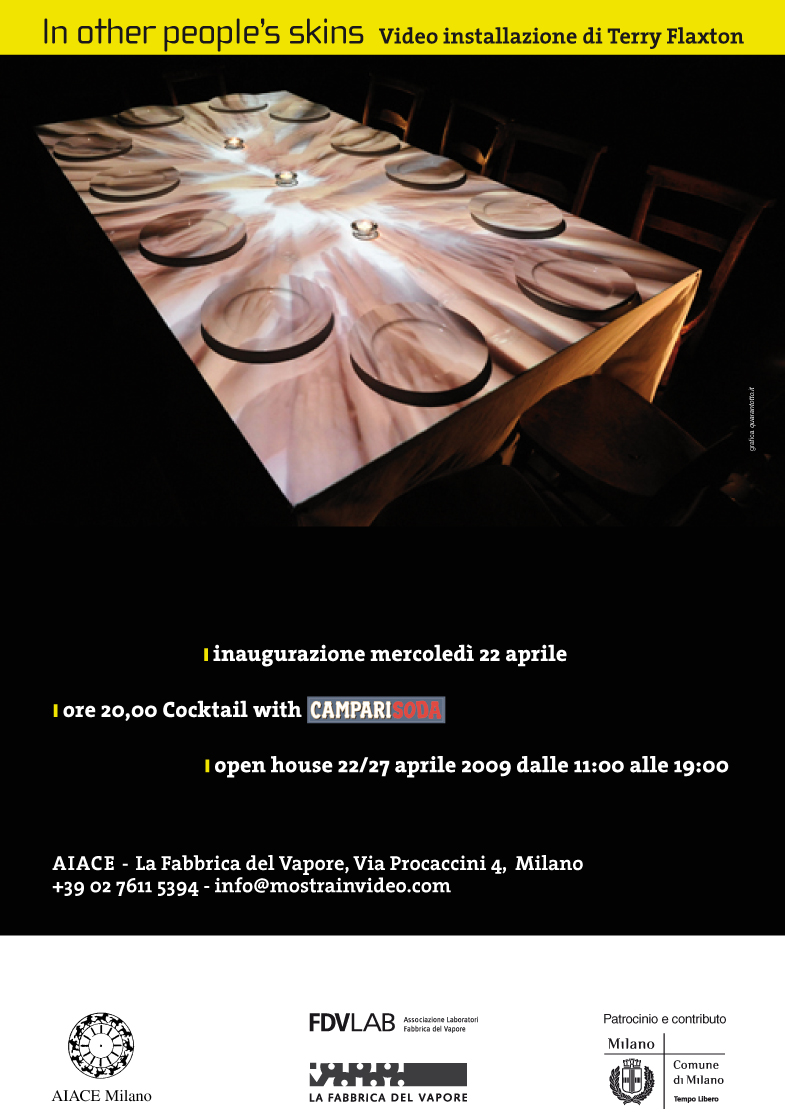 In Other People's Skin 
In Other People's Skins is inspired by Leonardo Da Vinci's The Last Supper. Initially the virtual diners will be taking a simple meal but, suddenly, they might see an Indian family, a Chinese family, a modern English family or a Nigerian taking a meal. The food on the table, the plates and dishes, the colour of the hands and arms, the clothing and jewellery, all will be transformed so that the visitor finds themselves in a different century, a different world. The act of eating together, sharing food, is a universal human experience, which crosses all cultural and religious boundaries, and the dinner table is the site where so much human communication takes place, where it's easier to inhabit Other People's Skins.

MARIO CANALI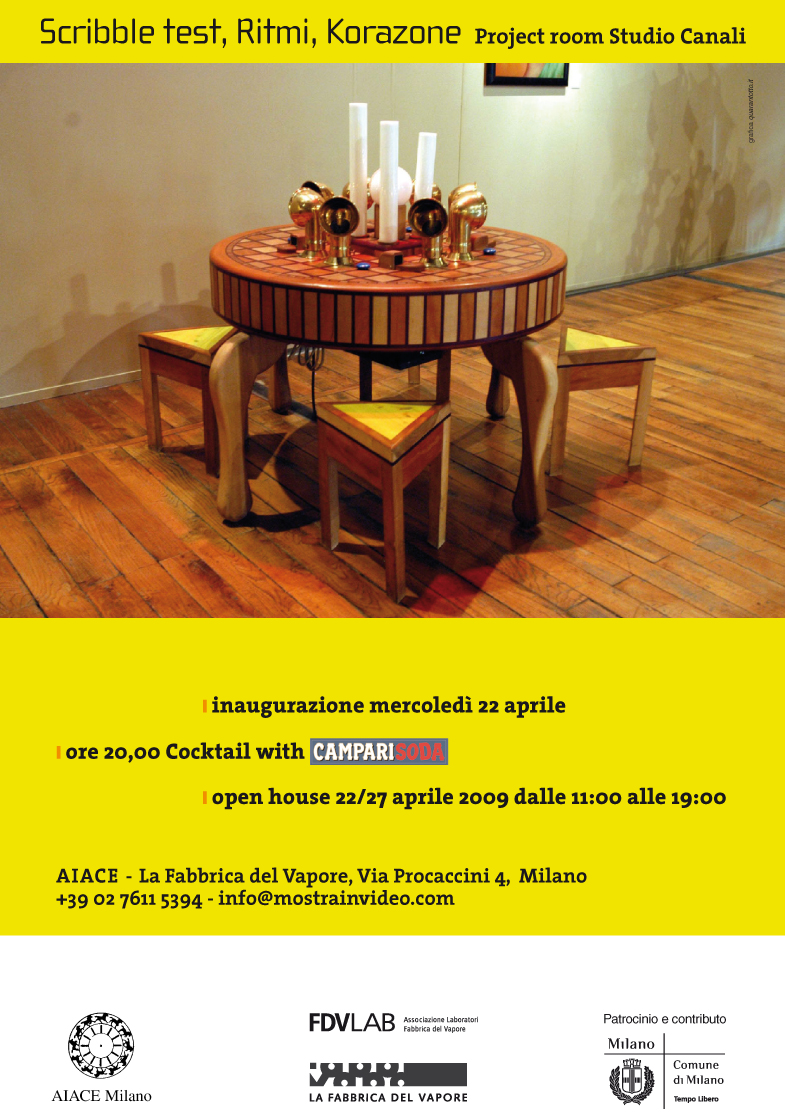 Scribble test
The Scribble is an interactive installation capable of defining the visitor's personality profile through the reading of their scribble.
The computer analyses the mark they make with the digital pen onto the screen and gives it back to them in the form of music, colour, video fragments and special effects.
At the end the visitor can pick up a report listing their personal psychological profile.
"A person is inevitably revealed by his scribble. The Scribble is the aura and the halo that surrounds a person." (Dr. Elio Massironi)
Ritmi
Ritmi is an interactive installation which allows up to four people to develop a musical game based on the beats of their hearts.
The visitors sit around the table and place a finger in their respective cardiac frequency sensors. Each one's pulses are audible and also "visible" on luminous pulsing cylinders.
By pressing a button, the user can choose from over one hundred different musical expressions.  In such a way a "symphony" of sound is generated and can be continuously modified, either by the cardiac rhythm which reveals the user's emotional state, or by the intentional choices of the participant.
Korazone
Korazone is an interactive lamp that emits pulsations of light and sound based on the user's heartbeat. Designed to construct spaces of light modified by a person's vital signs, Korazone allows users to listen to and be immersed in a physical and emotional dimension.