POSTI DI VISTA 2013

URBAN SEEDS
Fabbrica del Vapore – Via Procaccini 4
Palazzina Liberty
From 10 to 14 April / open 10 am to 9 pm
Inauguration: 9 April / from 7.30 pm
During Fuorisalone, at the Fabbrica del Vapore, FDVLAB is showing an articulated series of designs with strong experimental and creative connotations that offer a transversal and unconventional reading of design that addresses the theme of urban sustainability.  
INVIDEO by aiace and IED Milano present URBAN SEEDS, an interactive multimedia installations experience, fruit of a project involving students and former students in Interaction Design, Video Design and Sound Design, followed by five teachers (Painè Quadrelli, Davide Sgalippa, Paolo Solcia, Federica Colombo and Mery Glez), professionals in different multimedia fields (IT, music, audiovisual production).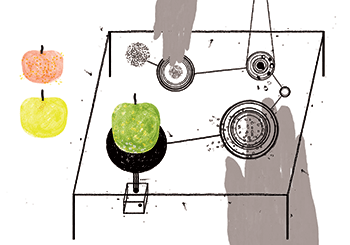 DI MANO IN MANO is an interactive installation that wishes to inform and sensitize the spectator on the topic of food supply. The focal point of the design is a widely consumed product: the apple.
Two routes have been created, one symbolic and one real. One tells the story of the meaning of the apple, looking at its different types and classifications and recreating the image that historically surrounds it. The other informs the consumer about the market system in which it is inserted and distributed, showing the different flows generated by the supply chain from the producer to the end customer.
Installation by: Lorenzo Peretti, Antonio Petraglia Marco Torretta (Media Design); Gerardo De Feo, Davide Gubitoso, Matteo Lo Valvo, Roberto Marelli (Sound Design)
Adaptation and Video Design: Mery Glez by KLADD Studio
Programming and realization: Stefano Guarinoni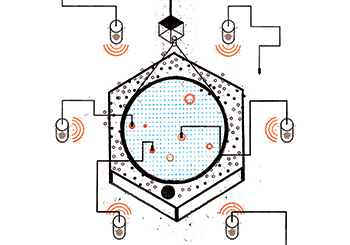 Senti che smog translates the concept of environmental pollution into graphic and sound design, to sensitize people on this key topic, which we often tend to forget and overlook.
In this installation the data from the PM.10 levels, taken from different monitoring stations in the Lombardy area, become the directors of an improbable orchestra of virtual and non virtual instruments. 
The geographic area chosen is projected on a surface: from here the user can select a day and start the relative monitoring stations. If the level of pollution measured increases, the orchestra sections linked to it become increasingly frenetic, go out of tune and the disturbance in the room grows, while near the stations the areas enlarge and turn red.
Installation by: Alessandro Gulino, Andrea Menchicchi, Raffaele Mezzanotte, Mattia Trabucchi (Sound Design)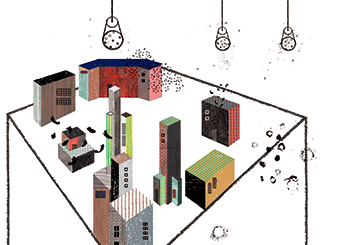 Interland invites the visitor to look at Milan from a new perspective. The user is asked to look into characterless buildings, to discover that different realities are hidden inside the city that we are not always aware of and that we can only see by participating. All the materials used for making this installation are recycled.
Installation by: Riccardo Rossi, Irene Caviglia (Video Design); Lorenzo Spagnolo, Paolo Pacucci (Sound Design)
The installations can be seen at the Palazzina Liberty from 10 am to 9 pm from 10 to 14 April 2013
Opening tuesday 9 April from 7.30
For info about POSTI DI VISTA 10*: www.fdvlab.org
Curated by: